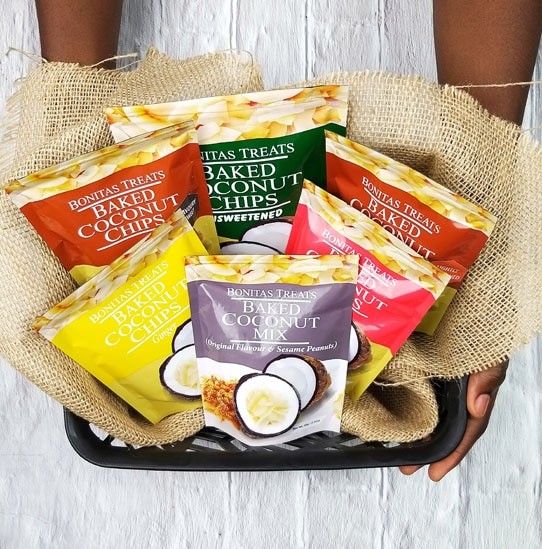 How We Started
Winifred started Bonita Foods in 2017 a few months after experimenting with several flavours of crunchy coconut chips . At the time, she was a Power Sector Adviser for the Nigerian Transmission Company. She is an avid snacker, a food lover and a daring go-getter. She is constantly looking to turn things around, experimenting with new flavours and new healthy snack ideas.
She started her career in 2007 at KPMG UK as an auditor, relocated to Nigeria in 2010 completed her NYSC at the Central Bank of Nigeria and joined the Bank subsequently as a full time staff after a 1 year stint as an Asset Manager at The Infrastructure Bank of Nigeria.
In 2015, restless again and having just married her sweetheart a colleague at the Central Bank, she joined the Nigerian Infrastructure Advisory Team as an Adviser where she was when the idea to start a healthy snack company came to her.
When Winifred is not running the show at Bonita, she is reading a book or hanging out with her friends. She is a first class graduate of Economics and finance from the University of Reading UK and holds a Masters Degree from Imperial College Business School London.